Alumni Banquet
2018 Banquet
2014 Banquet
2013 Banquet
2012 Banquet
2011 Banquet
Jeff Warren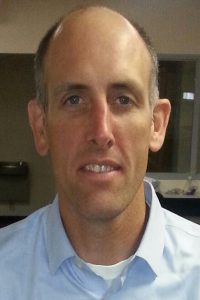 Jeffrey Michael Warren, 44, entered into the gates of heaven while surrounded by family on May 8, 2015 at Hospice House in Olathe, Kansas. He was known by many as a devoted husband, father and friend.
Jeff was born in Coldwater, Michigan on Dec. 13, 1970 to Michael and Donna (Foust) Warren of Litchfield, Michigan. On Mar. 31, 2001, he married Susan C. Hatz of St. Louis, Missouri while residing in Columbia, Missouri.
Jeff graduated in 1989 from Litchfield High School and went on to receive a Bachelor's degree in Finance from the University of Missouri. He played basketball there from 1989 to 1993 and later professionally
for the Townsville Suns in Townsville, Australia.
Valerie Rossman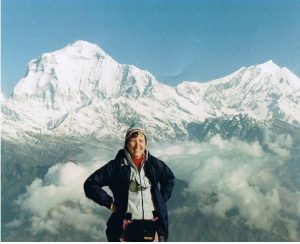 Graduating from LHS in 1976, Val Rossman, was valedictorian of her class. A member of LHS's first Title IX era girls' basketball team she twice all conference, twice MVP and twice elected co-captain, holding single game and single season scoring records for a number of years. She also participated in track, numerous extra-curricular activities and 4-H. Her classmates voted her most athletic and most energetic. She went on to CMU graduating magna cum laude with a BS in education and later received her MA in Physical Education from WMU also earning high honors.
She taught PE briefly in Litchfield and Tekonsha before a 5 year stint in Union City where she was varsity track and volleyball coach. At age 27, the State Board of Education recognized her with a resolution as one of Michigan's semi-finalists for the Teacher in Space Program. She moved her career onto the Greater Battle Creek Area School districts working as a Wellness Specialist for the Healthy Lifestyles school wellness program. Jumping at the chance to head to South East Asia in 1988 she spent a year as a health and fitness consultant for Singapore's Kinderland Educare Centers . During this time she published two articles on youth wellness in Parent's and Homes Magazine in Singapore.
After a brief return to Battle Creek and as a member of the city's International Relations committee she learned that their Japanese sister city, Takasaki, was looking for English teachers so she packed up and headed back to the Far East for the next two years teaching in public Japanese junior high school and the city's cultural center. She spoke no Japanese before the she left, but within 16 months she passed the 3rd level of the International Japanese language proficiency test certifying her ability to read and write Japanese necessary for daily living. She returned to Japan several times and later as the coach of Battle Creek junior high volleyball team part of a large summer sports exchange.
She spent the final 17 years of her career in with Battle Creek Public Schools retiring in 2008. During this time she was recognized by the Governor's Council on Physical Fitness with a Level 6 Exemplary Physical Program Award. The Battle Creek Board of Education presented Val with their Above and Beyond Award. Active in the State PE association, she served in leadership roles, made numerous conference presentations, and published a number of articles in the state PE journal. Her Jump Rope for Heart Team toured SW Michigan schools for several years, including a performance in Litchfield. The team was also part of a Piston's half time performance. She was one of 10 Jump Rope for Heart Coordinators nationwide recognized at the National PE Conference during the 25th anniversary of Jump Rope for Heart. She is listed Among Who's Who in Teaching.
Some will recall that during their college days, she and Karen Smith were 3x undefeated county canoe champions. During her life she continued to achieve athletically as a successful triathlete and runner with 5 marathon finishes including a 3:41 PR in Detroit. Val went on to race cross country skis with several strong finishes in Michigan before moving on to downhill ski racing. Despite fracturing a vertebrae in a Colorado ski race accident in 2001 by 2005 she finished the season ranked number one amongst her age group nationally in NASTAR downhill ski racing. She qualified for national ski race championships for 10 straight years and held Battle Creek's ski club's title as fastest woman skier for those years. She has also dabbled competitively in kayaking, cycling, sailing, windsurfing, swimming, tennis and pond skimming.
Eschewing group tours, her backpacker style adventuring has taken her to the top of Mt. Kilimanjaro in Africa, Japan's 3 highest summits including Mt. Fuji, and SE Asia's highest peak, Mt Kinabalu in North Borneo. You can find her quoted in National Geographic's Adventure Magazine as part of a 2003 cover story of "The Top 25 Must Do Adventures." A short story she wrote titled "Things that Go Bump and Roar in the African Night" was published with her photos in the Detroit News. She has slept in a long house in Borneo and a Yurt in Inner Mongolia, traveled by elephant to Northern Thailand opium smoking tribal areas, kayak camped the remote Pacific Polynesian Islands of Tonga, trekked the Nepal Himalaya, pup tent safaried in Tanzania, completed a triathlon in Malaysia, bicycle camped 800 miles though Nova Scotia, motor biked around central Indonesia, and hiked into Costa Rica's remote Osa Peninsula rainforest. She has enjoyed backcountry camping on Lake Superior, Ontario's Georgian Bay and the Everglades out of a 16 ft wooden kayak she built. She has sailed on numerous occasions along the British Columbia coast and canoed into the Boundary Waters. This past fall she completed Michigan's DALMAC, riding her bike 350 miles from Lansing to Sault Ste. Marie in 5 days.
In her "retirement" she is enjoying working for a Union City non-profit serving at risk students in after school and summer programming, teaching for Miller College and creating and selling pottery. She serves on Girls on the Run of Branch County's Council.
Suzy Smith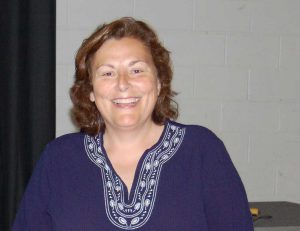 Suzy Smith is an assistant professor of telecommunications at Ball State University, teaching courses in news reporting and writing, online news writing and multimedia.
Smith joined the staff after nearly 25 years of experience in the news/communications industry. She spent 19 years as a producer and senior producer with CNN Sports and CNN/Sports Illustrated, three years as a senior producer with the Weather Channel and three years as a senior producer with CNN.com
Smith earned a Master's of Communication from Georgia State University and a Bachelor's from Central Michigan University.
She is a 1979 graduate of Litchfield High School.
Al Schaffer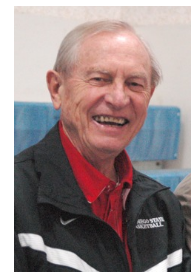 Al Schaffer began his coaching career at Litchfield in 1956. He taught math, and coached Varsity basketball, track and assisted in football. Gale Adams, from the class of 1958 was Al's first All-State basketball player. Many of the boys from the 50 year class of 1961 played for Coach Al.
After leaving Litchfield in 1959, Coach Al taught and coached the same sports at Blissfield High School until1969. He won seven district championships and had two players get all American honors – Jim Gibbons and Doug Bateson.
Al went on to coach basketball and teach at Grand Haven High School for 18 years. His sons Jeff and Kirk got All-League honors plus Kirk made the All-Atate team. Coach Al was inducted into the Basketball Coaches of Michigan Hall of Fame in 1987 and to the Michigan High School Athletic Association Hall of Fame in 1989. He was also made the Muskegon Chronicle Class A & B Coach of the Year in 1978.
He moved to Ramona, California in 1987 to coach basketball at Ramona High until 2001. He led the Bulldogs to the CIF San Diego Section Division III Final and on to the CIF Southern California Regional Playoffs. Al has coached players that went to the NBA, Big Ten, Big East, Pac Ten, MAC, MIAA, GLAC, Big West, Europe and others.
Al was married to his beloved wife Lillian for 56 years untill her passing last May. He and his daughter Amanda are planning to make a 500 mile pilgrimage across Northern Spain leaving ceramic Dala horses behind at shrines in honor of Lillian and her two sisters, Arlene and Virginia, who also recently passed.
This past season, Coach Al was asked to be a volunteer assistant for the San Diego State Aztecs who were ranked as high as sixth in the NCAA polls. Under NCAA restrictions he can only help players by request before and after practice, but they're sure to benefit from his vast experience.
Coach Al will be in Litchfield for three different events:
An all school assembly on Friday May 27, 2011
Keynote Speaker at the Alumni Banquet on May 28, 2011
Basketball Clinic with Jeff Warren on Monday July 25, 2011.
We hope you'll join us in welcoming Coach Al back to Litchfield.